Carl's Jr. partners with AIA to become "Official and Exclusive Hamburger Partner"
June 12, 2018 by Seth Polansky, AZPreps365
---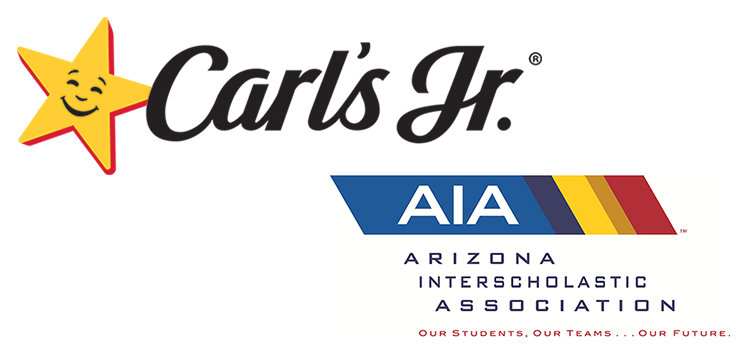 The Arizona Interscholastic Association is happy to welcome Carl's Jr. as the "Official and Exclusive Hamburger Partner of the AIA." With this partnership, fans will be able to access Carl's Jr. hamburgers, coupons and brand ambassadors at selected events.
Fully engaging with AIA events, Carl's Jr. will be the presenting partner of the AIA Basketball Games of the Week and the AIA State Softball Championships. Schools will also have the opportunity to receive information regarding catering options for games and meets.
"Carl's Jr. is a natural fit as a partner for us," said AIA Executive Director David Hines. "Many of our student-athletes, their parents, coaches and administrators frequent Carl's Jr. locations across the entire state. Now Carl's Jr. will be helping out the schools and communities with their contributions.
President and CFO of StarCorp L.L.C. Warren Forsythe added, "We are excited for the opportunity to work together with AIA and provide support for student athletes, parents, and coaches in our communities."
---