Corona del Sol, Valley Christian win beach pair crowns
May 10, 2018 by Jose Garcia, AZPreps365
---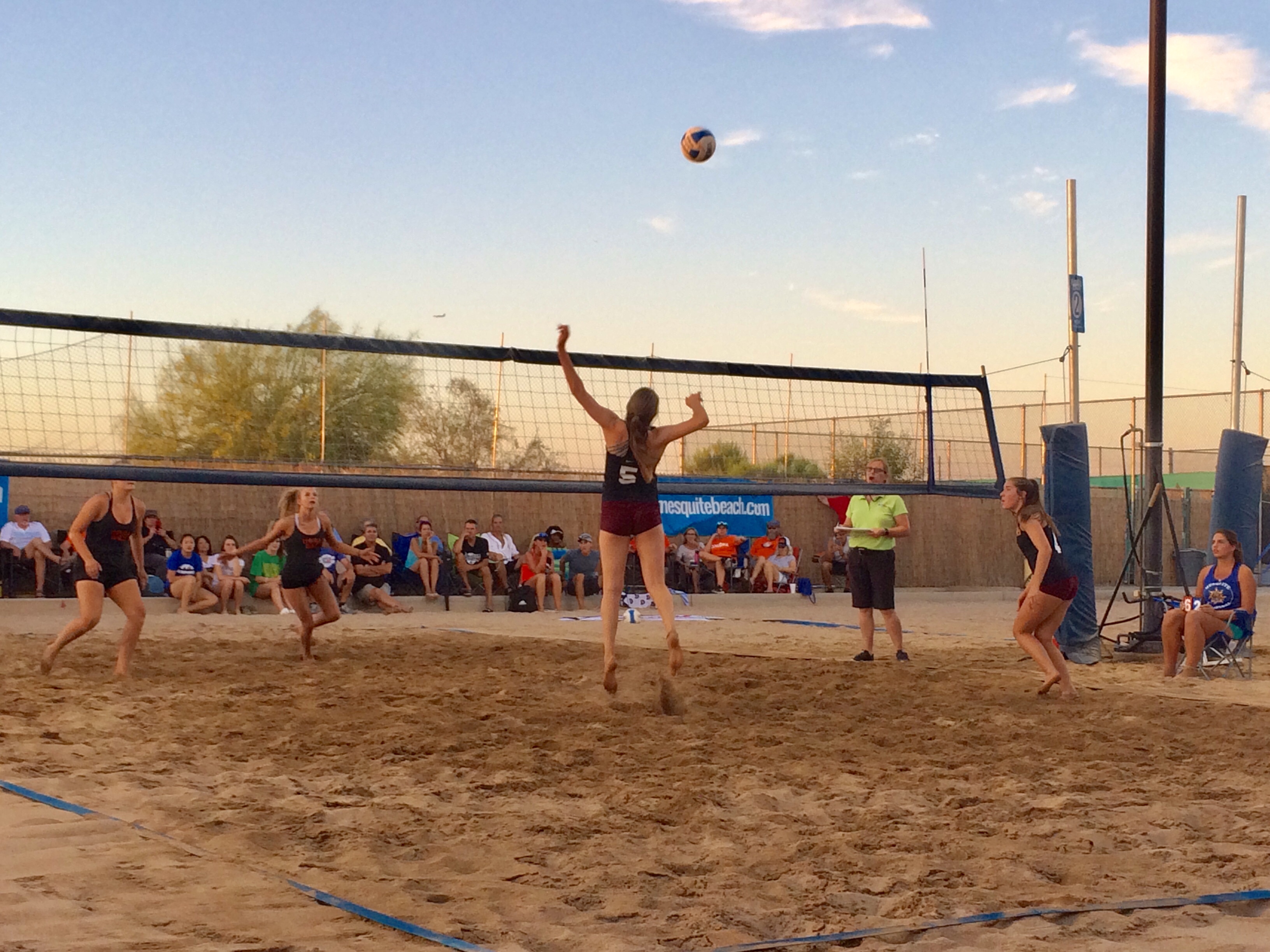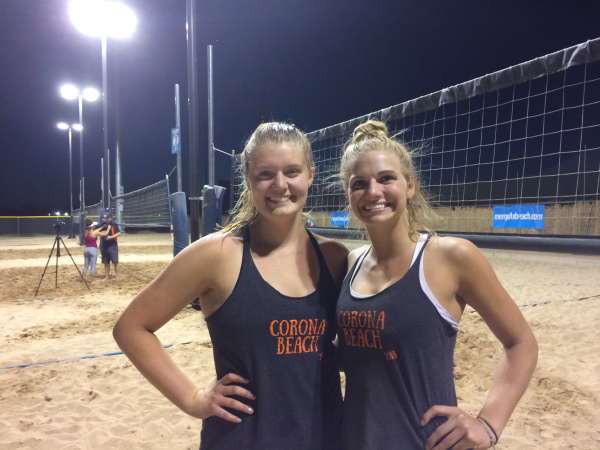 (Mady Noble, left, and Brooke Nuneviller of Corona del Sol.)
The first ever beach volleyball pair champions were crowned on a night that one of the all-time best Arizona players played her final high school match.
Corona del Sol's Brooke Nuneviller went out as a champion, a fitting end to a player who soared on the court. The senior teamed up with sophomore Mady Noble to win the Division I pair championship Thursday at Mesquite High.
In the Division II final, Valley Christian seniors Courtney Dyer and Audrey Brown defeated No. 1 seed KC McMahon and Alexa Armenta of Fountain Hills for the first time in three tries this season. Nuneviller and Noble also helped Corona del Sol win the indoor 6A Conference championship in the fall of 2016.
"Being coached by Ben (Maxfield) has been incredible," Nuneviller said. "Being around the girls that I am, they've been so supportive. Their skill is really high and has made me a better player. And ending with a state championship is always a great thing."
The 5-11 star is known for her versatility on the court.
Her all-around abilities were on display during a 21-14, 21-12 win over Salpointe's Peyton Lewis and Abby Russell. There's something else that set her Nuneviller as well as Noble apart.
"What distinguishes them is how hard they work," Maxfield said.
Before Nuneviller takes off to play for Oregon, she'll suit up for U.S.A. Volleyball's Junior National Team in the summer, her third stint with U.S.A. Volleyball.
"It's been fun playing with Brooke," Noble said. "She can read so well what is going on on the court."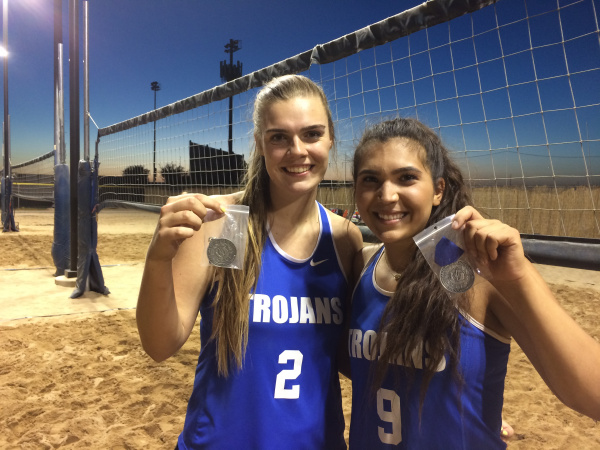 (Audrey Brown, left, and Courtney Dyer of Valley Christian.)
Dyer and Brown also will continue playing volleyball at the college level. Dyer is headed to Pointe Loma Nazarene and Brown to Westmont College.
The best friends not only became Arizona's first high school D-II pair champs, but they also won the first outdoor volleyball title for Valley Christian. To win, Dyer and Brown had to find a way to upend the favorite, No. 1 Fountain Hills.
They changed some of their shot locations this time around and hit more deep shots compared to their first two meetings against McMahon and Armenta.
Both teams played exceptionally well, but in the end Dyer and Brown pulled out a 21-18, 14-21, 15-10 victory.
"We really studied film and made sure that we hit those deep corners that we needed," Brown said
Said Dyer, "For us to go down in the books at the first in pairs, and playing together with my best friend, is the best feeling ever."
---