Hall of Fame coach Anderson passed away
March 27, 2017 by Jose Garcia, AZPreps365
---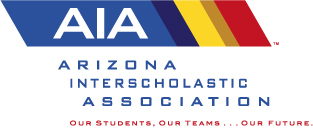 Craig Anderson, a National High School Athletic Coaches Association Hall of Fame member and former 10-year employee of the Arizona Interscholatictic Association, passed away Saturday morning. The 81 year old was battling cancer and a respiratory issue.
"The AIA family is saddened by the news of the passing of our friend and collegue Craig Anderson," said AIA tournament coordinator Dean Visser, who worked closely with Anderson during the state wrestling tournament.
Anderson attended every Arizona wrestling tournament as a coach, administrator or tournament staff member from 1963-2016.
During his 40-plus year career, Anderson also served as a teacher, district athletic director and started the wrestling programs of Paradise Valley and Shadow Mountain.
"Craig was a good athletic director but a better man," current Shadow Mountain athletic director Ron Safcik said.
After a successfull career as a coach and high school administrator, Anderson then worked with the AIA as an activities/tournament coordinator and was responsbile for baseball, basketball, football, golf, softball, swim, and wrestling from 1997-2007.
He first began coaching football and basketball in 1960 at Paradise Valley High, but his heart was is in wrestling despite not having any wreatling coaching experience when he opened Paradise Valley's program. That, however, didn't keep Anderson from attending night classes at Phoenix College and clinics to soak up wrestling lessons.
In his 22 years as a wrestling coach, Anderson finished with a 151-59-9 record, coached four individual state champions and two National High School All-Americans.
Anderson also is a member of the Arizona Coaches Association and Arizona Wrestling Coaches Hall of Fames.
"Craig's true passion was for the sport of wrestling and the state wrestling tournament," Visser said. "Craig always went to the National Federation of State High School Associations rule book and AIA constitution and bylaws before he would answer a difficult ruling or question. He was instrumental in getting Arizona compliant with the NFHS specific weight management program, which discourages excessive weight reduction of wrestlers."
Memorial services for Anderson are pending.
Roybal services announced
Fred Roybal, who served as a librarian and football and basketball coach at McNary High and San Manuel High from 1963-2007, passed away on Tuesday. He was 78.
Roybal began his high school career at McNary High, where he helped the school win seven titles in football, basketball and track and field. McNary, which used to be located near Show Low, won the final three 6-man titles (1964-66), with the help of Roybal, before Arizona introduced 8-man football.
Roybal continued his coaching career at San Manuel before retiring. Services for Roybal will held on Friday at 11 a.m. at Avalon Chapel Funeral Home (8090 N. Northern Ave.) in Tucson. In lieu of flowers, the family is suggesting that donations be made to the American Cancer Society.
---