Shadow Ridge girls basketball ready for hard work to pay off
November 20, 2020 by David Bernauer, Arizona State University
---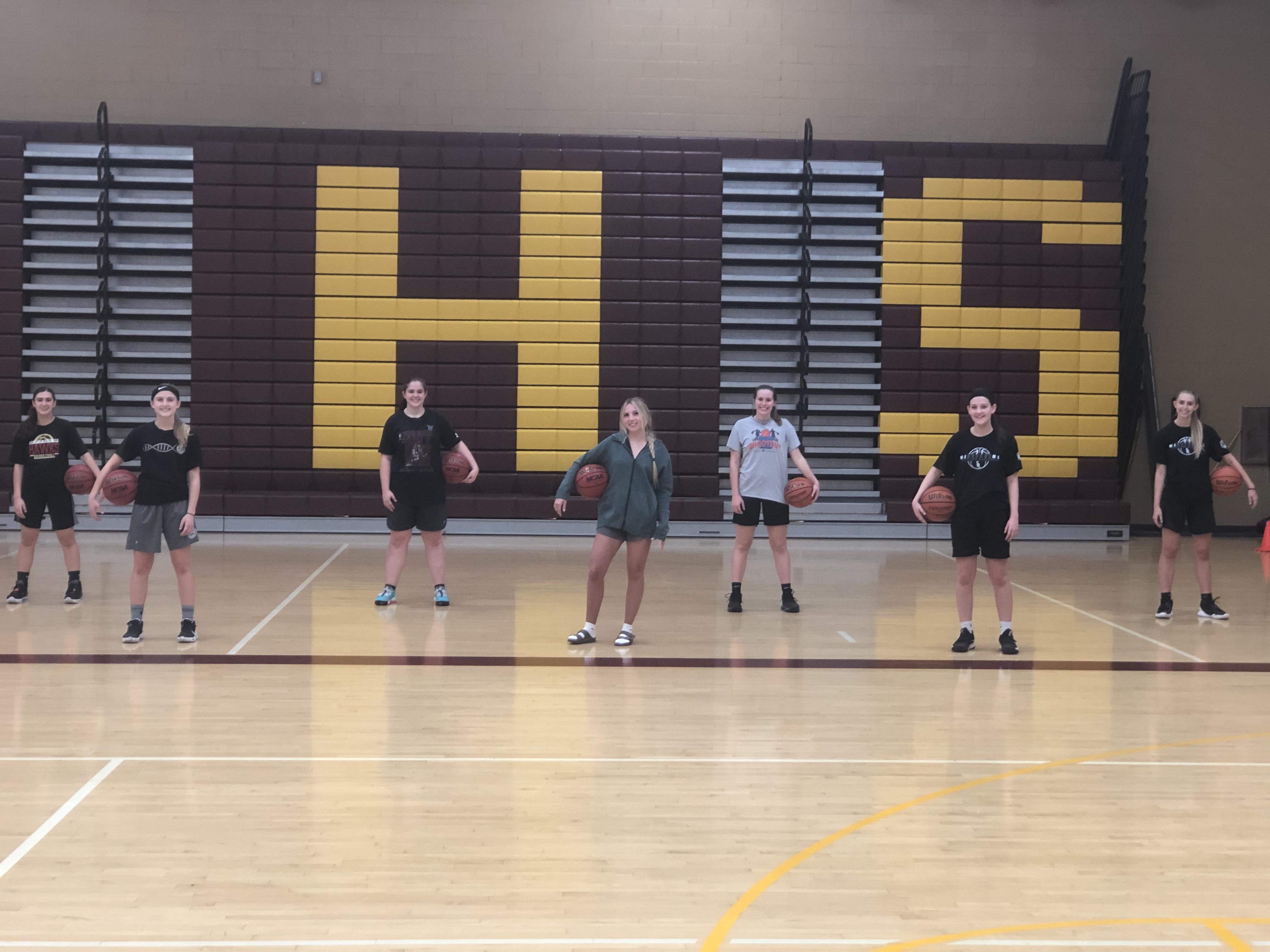 David Bernauer is an ASU Cronkite School of Journalism student assigned to cover Shadow Ridge for AZPreps365.com
The Shadow Ridge girls basketball team is ready for the season, but it took a long time to get here.
Since March, sport seasons have been cancelled and brought back, lockdowns have been enforced and lifted and an election cycle has come and gone. During this time, the Stallions put in tremendous work to improve on last season's 12-14 record, playing for club teams, lifting weights, attending open gyms and working with personal trainers.
"My expectations are to be better than last year, to be more successful and then make the state playoffs," coach Jim Nyman said. "We finished 27th in the rankings -- the top 25 gets into the playoffs and we just missed it by a couple slots -- so our goal this year is to make it there comfortably."
Junior Kelsey Ericksen, senior Paris Whitlock and junior Halle Bryan are expected to lead Shadow Ridge, but Nyman hopes Julianna Jordan, Marissa Gonzales and Olivia Eames can step up and force a conversation about who the team's best player is.
"For not having a lot of time in the gym and the way they're looking in these open gyms now, they're just stronger, understand the game better, have worked on their shots," Nyman said. "The biggest thing for me is they just understand the game better, just watching the way they run and up and down the court now. They're doing a lot of nice little things that you want team members to do."
A shorter team, much of Shadow Ridge's offense will come from getting the ball up and down the floor at a quick pace while playing stifling perimeter defense. Getting hands in passing lanes while boxing out taller players for rebounds will also be key.
"We have been improving as a team and are able to communicate with each other and know what each person is going to do on the floor and how they'll contribute," Ericksen said.
The communication still has room for improvement, though.
"There's a couple players that are constantly communicating but as a whole group, even in warmups and practice, it's not a whole team thing so that's something we're trying to work on," Whitlock said.
Ericksen and Bryan shouldn't have trouble communicating. In addition to playing on varsity last season, they also played on the same club teams this offseason, AZ Swish and Lady Nation. The two traveled across the country for tournaments, venturing out to Atlanta, Houston and Colorado twice. They've also gone to exposure camps and worked with a personal trainer on weekends.
"I've been strength training with a personal trainer and attending all the open gyms that we've been having," Bryan said. "We made sure we were extra safe, so we didn't put our team at risk as well."
Shadow Ridge is "fortunate and blessed" to have a healthy team.
However, the big cloud hanging over all sports is undoubtedly the pandemic. As the weather gets cooler and more time is spent indoors, cases likely will continue to rise. Teams can do everything right, but if a classmate or opponent has the virus and exposes the Stallions, a season could be in jeopardy.
"That's my stressor going into the year that we're gonna be a casualty at some point and they're going to miss games by nothing they did wrong other than going to school and trying to be a kid," Nyman said.
Because of this, every game carries an extra layer of importance, especially for seniors like Whitlock.
"Nothing is guaranteed, so we go and put in 100 percent every time," Whitlock said. "With every practice, every training, every game, you go out there and give your all every single time because you never know if the next practice is going to get cancelled or not."
---