AIA kicks off #FeedTheFrontlineAZ program
April 21, 2020 by Seth Polansky, AZPreps365
---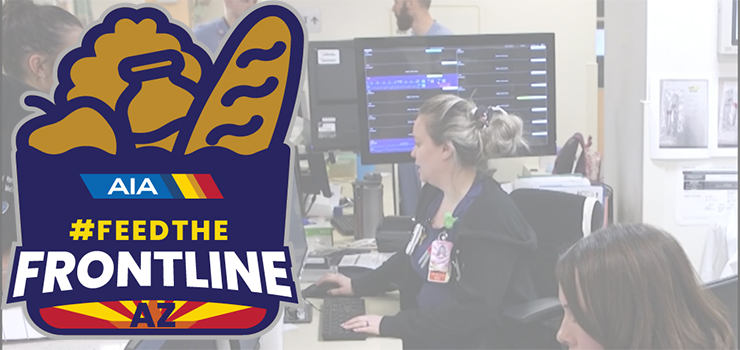 As health workers and first responders are battling to keep Arizonans safe from COVID-19, restaurants are suffering from the devastating economic impact of the virus. As members of the Arizona community, the Arizona Interscholastic Association (AIA) and its proud partners are collecting donations to support both frontline health workers and restaurants.

Feed the Frontline AZ is designed so that the community can donate meals from Arizona restaurants to health workers and first responders on the frontlines. Health workers receive a meal while they are caring for Arizonans, first resonders don't have to worry about leaving their stations while on call, and local restaurants receive much-needed business to stay open. The program will continue into May and coincide with the annual AIA Champions Gala, which honors exceptional high school seniors and school administrators.
"Each May, we honor champions throughout the state. This year, it is appropriate to also support the champions that are caring for our community," said AIA Executive Director David Hines. "This is a way for our sponsors, students, schools and communities to come together. We are thankful for all of those who are taking care of us and for our partners and sponsors for making this possible."
The Champions Gala and #FeedTheFrontlineAZ meal drive are supported by the Arizona Cardinals, Albertsons Safeway, Banner Health, Subway, Raising Cane's and Taco Bell. The results of this effort will be highlighted during the Champions Gala virtual event l to be broadcast live at AZPreps365.com on May 16.
#FeedTheFrontlineAZ highlights
40 meals donated by Raising Cane's to Banner Health Ironwood in Queen Creek on Monday, May 4.
Subway to donate meals to the Tucson Police Department on Friday, May 8.
Canned food and other supplies to be donated to the Navajo Nation the week of May 11-15.
---