AIA Board Meeting: annual AD meeting and SLAC Summit cancelled
March 18, 2020 by Seth Polansky, AZPreps365
---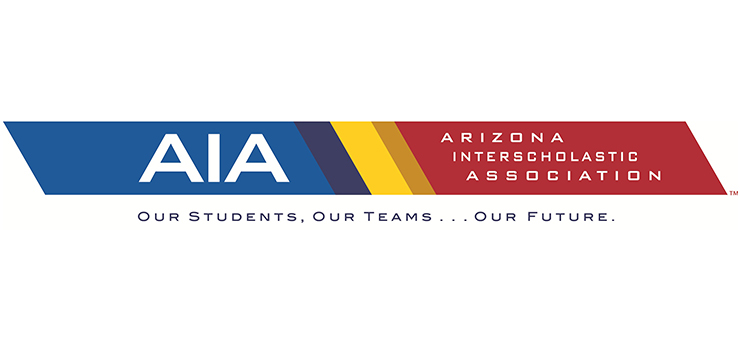 The AIA Executive Board voted not to cancel or postpone the spring sports championship season, but did enact a two-week suspension of competition effective for March 16th through March 28th. Continuation of sport/activity practices will be at the discretion of the school and/or district. For the full release click here.
The annual athletic directors meeting and SLAC Summit set to take place on April 13 at Xavier Prep has been cancelled. In lieu of the scheduled sessions that are normally presented at the meeting, school administrators are encouraged to continue contacting AIA staff with questions they may have regarding the focus of the Summit, "We are High School" or other needed information.
The following agenda items were passed during Monday's board meeting:
Fifty-eight contest and or program cancellations.
Tim Carter, Superintendent of Yavapai County Schools, was approved to fill the vacant AdvancED/Cognia Executive Board position.
Approved student eligibility appeal requests from Marana Mountain View, Superior and Mountain Pointe; denied Hardship Appeal requests for Chaparral and Mingus Union.
Approved additional game requests from Williams, Coronado, Safford, Desert Vista and Agua Fria.
Approved Benjamin Franklin's request for an exception to allow its football players to play in six quarters per week at the 4A level. This includes all other schools that moved up from 3A to 4A for the coming season due to football reclassification.
The following school was placed on advisement for a self-reported violations:
Hopi HS – Activities Program
Walden Grove HS – Boys Soccer Program
Fredonia HS, Coolidge HS, Yuma HS, St. Johns HS, Thunderbird HS, Vista Grande HS, Cienega HS – Baseball Program
Nogales HS, Alchesay HS, Perry HS, Fredonia HS, Bourgade Catholic HS, Pinon HS, Desert Mountain HS, Cienega HS, Pima HS, Yuma HS – Softball Program
Valley Christian HS, Miami HS, Empire HS – Golf Program
Chaparral HS, Valley Christian HS, Rancho Solano Prep – Beach Volleyball Program
Benjamin Franklin HS, The Gregory School, South Mountain HS – Boys Volleyball Program
Coolidge HS, Sunnyslope HS, Buckeye Union HS, Gilbert HS – Tennis Program
St. Augustine HS, Benjamin Franklin HS, Pinon HS, Vista Grande HS, ALA-Ironwood HS – Track & Field
The following schools/programs were placed on warning for a self-reported violations:
Mohave Accelerated Learning Center– Boys Basketball Program
Patagonia Union HS– Activities Program
Safford HS – Boys Track & Field Program
Marcos de Niza HS – Softball Program
Monument Valley HS – Activities Program
Greyhills Academy HS – Girls' Basketball Program
The following school's self-reported violation was accepted
---