Canyon View Hosts Second Annual Special Olympics Field Day
March 6, 2020 by Christopher Owen, Canyon View High School
---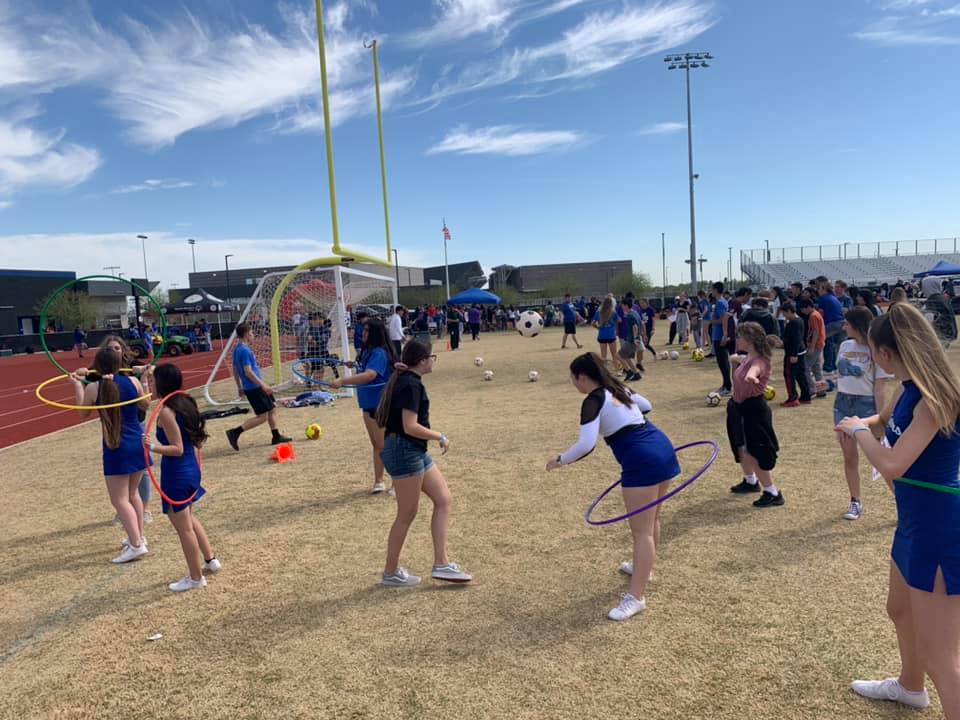 Christopher Owen attends Canyon View High School and is a member of the AIA's Student SID program.
Waddell, AZ - Canyon View High School hosted their second annual Unified Sports Field Day with an estimated 600 people attending. Over 15 schools from around the Glendale area came to participate in this fun event. Unified Sports Field Day is a day where kids can come together and enjoy the day with people they normally might not associate with on a daily basis.
"The event was a lot of fun. You could see the change in the athlete's lives. A lot of times these students are separated from the rest of the students so it was nice for them to come to our school as a whole," student volunteer Marlene Gonzalez said.
Canyon View prides itself on being a diverse community and is happy to host this annual event for the Special Olympics athletes. Students of Canyon View were eager to volunteer and partner up with the athletes and spend the day with them. All the different Jaguar clubs and sports were out on the football field with fun activities for the kids to take part in.
"The best part was being able to walk around with the students and to see them be happy. I had a really good time," said volunteer Oliver Hughes.
Three hundred volunteers helped out with these athletes, getting to bond with these great kids. The Jaguar athletes did a really good job playing with and supporting the athletes. Members of the Canyon View staff came out with their classes so students got a chance to experience the festivities. This year's Special Olympics field day was a great success and the staff is already looking forward to hosting it again next year.
"Today was fantastic! I was so pleased to see our students partnered up with students from all the different districts," said Special Education Teacher Sasha Lysy. "They all looked like they were having a great time! We accomplished our goal and look forward to breaking more barriers next year to include more of the Canyon View community!"
---