When a game is more than just a game
March 4, 2020 by Ethan Greni, Arizona State University
---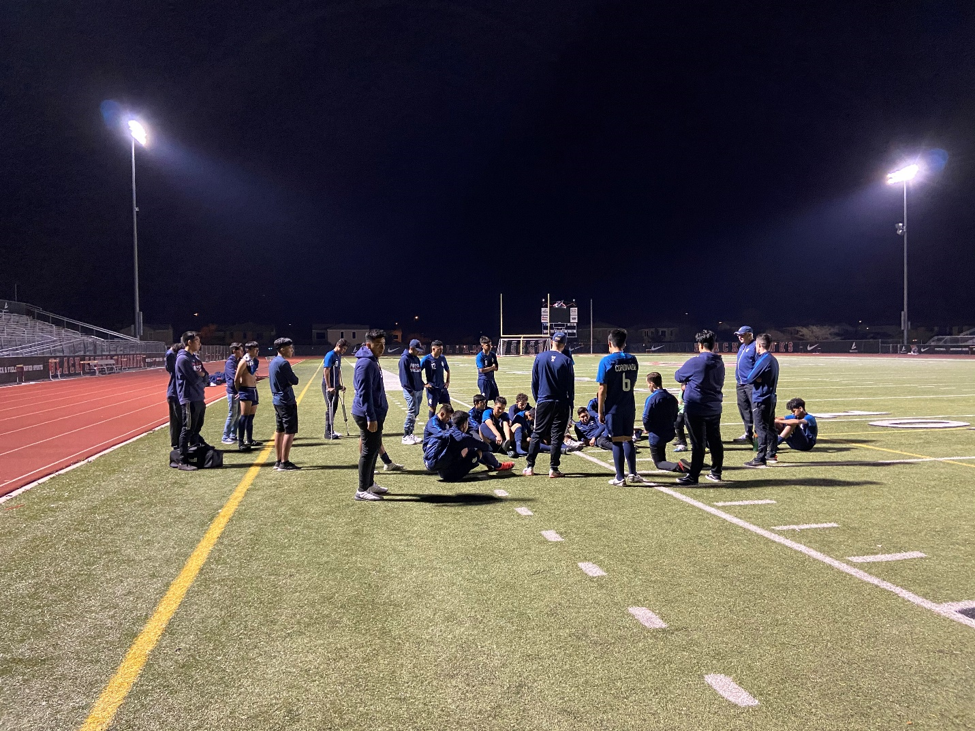 Ethan Greni is an ASU Cronkite School of Journalism student assigned to cover Coronado High School for AZPreps365.com
It's been two weeks since Coronado's state championship run ended in the semifinals. But their story is far from over.
"[This team] actually means the world to me," senior Ezequiel Peralta said. "They'll still be here for me, and I'll still be here for them."
This team has a special bond. One particular word that keeps coming up is "family."
"I liked that as a family, we worked hard," senior Carlos Mendoza said. "My favorite moments were all the stuff we did together, going to practice, winning two state championships."
For these players, being a Don is a source of pride. Many stay involved with the team even after graduation.
"We can come and support, also help coach maybe," Peralta said. "Volunteer, stuff like that."
Coach Nick Barker appreciates the loyalty his players feel towards the program, but pumped the brakes on the coaching idea.
"We are a little tentative to that," Barker said. "A lot of our boys not only balance school with soccer, but then also carrying part-time jobs as well, so we want to make sure they have their priorities straight."
But the family dynamic of this team isn't just talk. For Barker, it's something he holds dear.
"My wife and I just had a baby three weeks ago," Barker said. "One of the things I told the boys was that I want my son to grow up to be like [them]."
Barker has helped senior Yohan Palafox with more than just soccer.
"Nick Barker is one of the people that changed my life," Palafox said. "When I was a freshman, I wasn't going in the right [direction]. Without him, I wouldn't have been here at Coronado, I would've been following friends that were bad for me."
Palafox said the drive Barker instilled in him is what made the difference.
"He challenged me to not give up," Palafox said. "He's one special person to me."
As the players reflect on the last four years, they're also looking ahead to the future. For Peralta, that means finding a place to continue his soccer career into college.
"At this moment, I'm not sure [where I'll play]," Peralta said. "but I'm planning to."
After winning two state titles in the last four years, these seniors believe the program they're leaving behind is in good hands. They expect the next generation of Dons to carry on the winning tradition.
"I expect them to do more than us," Palafox said. "I know that anything is possible in soccer and in life, and it just takes hard work and dedication."
Barker's expectations are less about winning titles, and more about being a part of the family.
"We don't demand anything as far as results," Barker said. "They're a group of boys who are committed to improving daily, and they're committed to doing it together."
---