Southern Arizona playoff roundup: Sunnyside boys, Ironwood Ridge girls and Catalina Foothills girls to play for championships
February 22, 2020 by Andy Morales, AZPreps365
---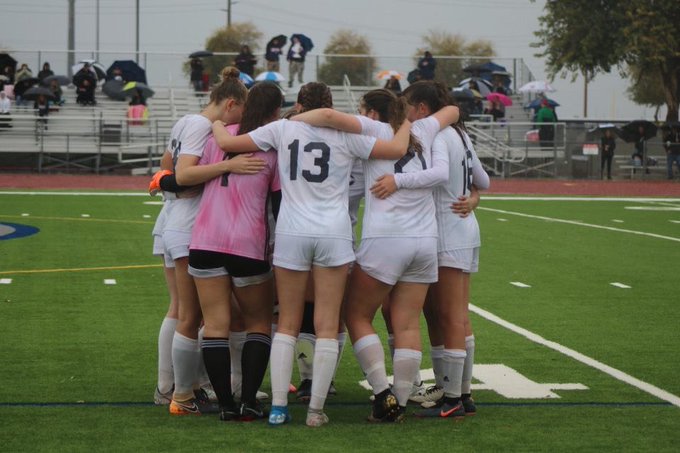 No. 4 Baboquivari fell to No. 2 Rock Point 69-61 in the 1A state championship game played in Prescott Valley Saturday afternoon. This was the third straight runner-up finish for Baboquivari (27-4) and the first championship for Rock Point (25-4).
The Warriors lose Autumn Nelson (17.7 points per game ), Alohilani Felix (10.7) and Noelle Jose (6.8) to graduation.
Rock Point's young squad played with a lot of poise down the stretch to win 1A crown, the program's first, 69-61. Final bucket and celebration: pic.twitter.com/0JyttkoKRL

— Jose E. Garcia (@AZPreps365Jose) February 23, 2020
The No. 2 Bisbee girls lost to No. 10 St. Johns 42-26 in the 2A quarterfinal round. Bisbee finished 28-3 on the year.
No. 3 Sahuaro moves to the 4A semifinal round after beating No. 6 Mesquite 50-40 at home. Junior Standout Alyssa Brown scored 25 points to lead the Cougars. The 25 points moves Brown to 29th on the Arizona career scoring list with 2,044. She is 10 points behind former Tempe Prep standout Camille Zimmerman (2010-2014).
Sahuaro (27-1) will face No. Shadow Mountain (26-3) in the 4A semifinals on Wednesday, Feb. 26. The Matadors beat Sahuaro 79-55 in the semifinals last year before going on to win the state championship.
The girls of No. 10 Salpointe (24-7) and No. 13 Rio Rico (22-7) ended their season in the 4A quarterfinal round.
The boys of No. 13 San Manuel fell to No. 5 Rancho Solano in the 2A 64-39 in the 2A quarterfinals. San Manuel finished (23-11).
No. 5 Sabino beat No. 12 Holbrook 56-50 in 3A boy's basketball action to advance to the quarterfinal on Tuesday against No. 4 Paradise Honors. That game will be played in Prescott Valley.
No. 14 Pusch Ridge lost to No. 3 ALA-Queen Creek 63-32 in the other 3A boys games featuring teams from Southern Arizona.
Patriots take down Pusch Ridge in the 2nd round of the 3A state tournament (62-32). On to the quarterfinals! Tyler Holmes led the way with 23pts. Dyson Lighthall had 18 and Devon Brooke added 10. Defense was another level tonight! Great team win!

— ALAQC Basketball (@ALA_basketball) February 23, 2020
In soccer action, the top-seeded boys of Sunnyside beat No 4 Sunrise Mountain 5-2 to the 5A state championship to be played against No. 3 Carl Hayden on Tuesday at Mountain View Marana. The Blue Devils won the 5A state championship last year.
The top-seeded boys of Douglas lost to No. 4 Arcadia 2-1 in overtime in a 4A semifinal match. The Bulldogs finished 19-3-1.
FINAL FROM MARANA: Bulldogs fall short in a hard fought battle with Arcadia 2-1. The entire Bulldog community and community of Douglas is extremely proud of this team on an historic season! We will be back!

— Douglas Bulldogs Athletics (@BulldogsDouglas) February 22, 2020
In girls soccer, No. 10 Ironwood Ridge beat No. 6 Desert Mountain 1-1 (PK 5-3) to advance to the 5A state final to be played against No. 1 Casteel Tuesday at Higley High School. This was the fifth straight semifinal appearance for the Nighthawks.
No. 7 Salpointe lost to No. 3 Flagstaff 1-1 (PK 3-2) in a 4A semifinal match. The Lancers will miss the final day since a quarterfinal appearance in 2015.
No. 4 Catalina Foothills beat No. 1 Prescott 1-0 in the other 4A semifinal and the Falcons will face Flagstaff Tuesday night at Williams Field in the final.
---