Hamilton moves on to semifinals
February 20, 2020 by Blake Freas, Arizona State University
---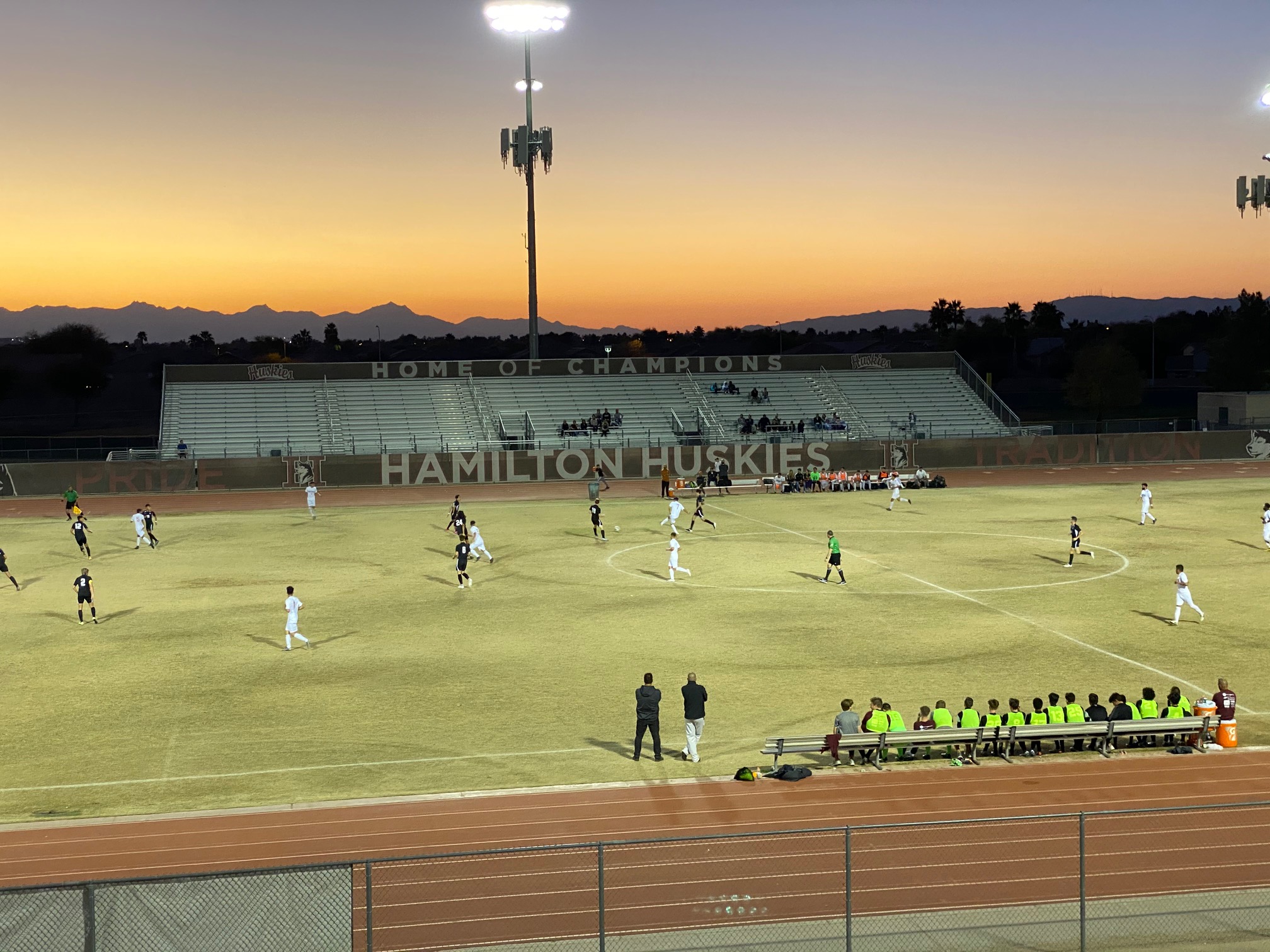 Blake Freas is an ASU Cronkite School of Journalism student assigned to cover Hamilton High School for AZPreps365.com
After a thrilling opening-round 6A playoff victory, which required penalty kicks to get the win, Hamilton goalkeeper Tracey Angeli felt confident coming into Wednesday's game against Copper Canyon.
"I thought that we had energy and we were excited to play to rebuild our name."
The Huskies certainly did that. It took less than three minutes for midfielder Adnan Laurousi to notch the only goal of the game.
Hamilton looked more like the team that dominated in the regular season. "We were definitely not ourselves that game," said coach Lance Thompson, regarding the opening round game against Trevor Browne.
Thompson said the team went back to basics on concepts it has lived by all year.
Wednesday was not only a big win for Hamilton but also the last home game that the current crop of seniors will play. Asked how it feels to win the final home game of his high school career, Angeli responded, "It's amazing, highlight of the year so far."
Thompson's motivation coming into the game? "How do you want this night to be remembered, was kind of our theme, so I think they are going to have a good memory," he said.
Hamilton moves on to the semifinals to face Chaparral on Saturday at 3p.m.
---