Washington rebounds from 'heartbreaking' 2018-19 season
February 19, 2020 by Jose Garcia, AZPreps365
---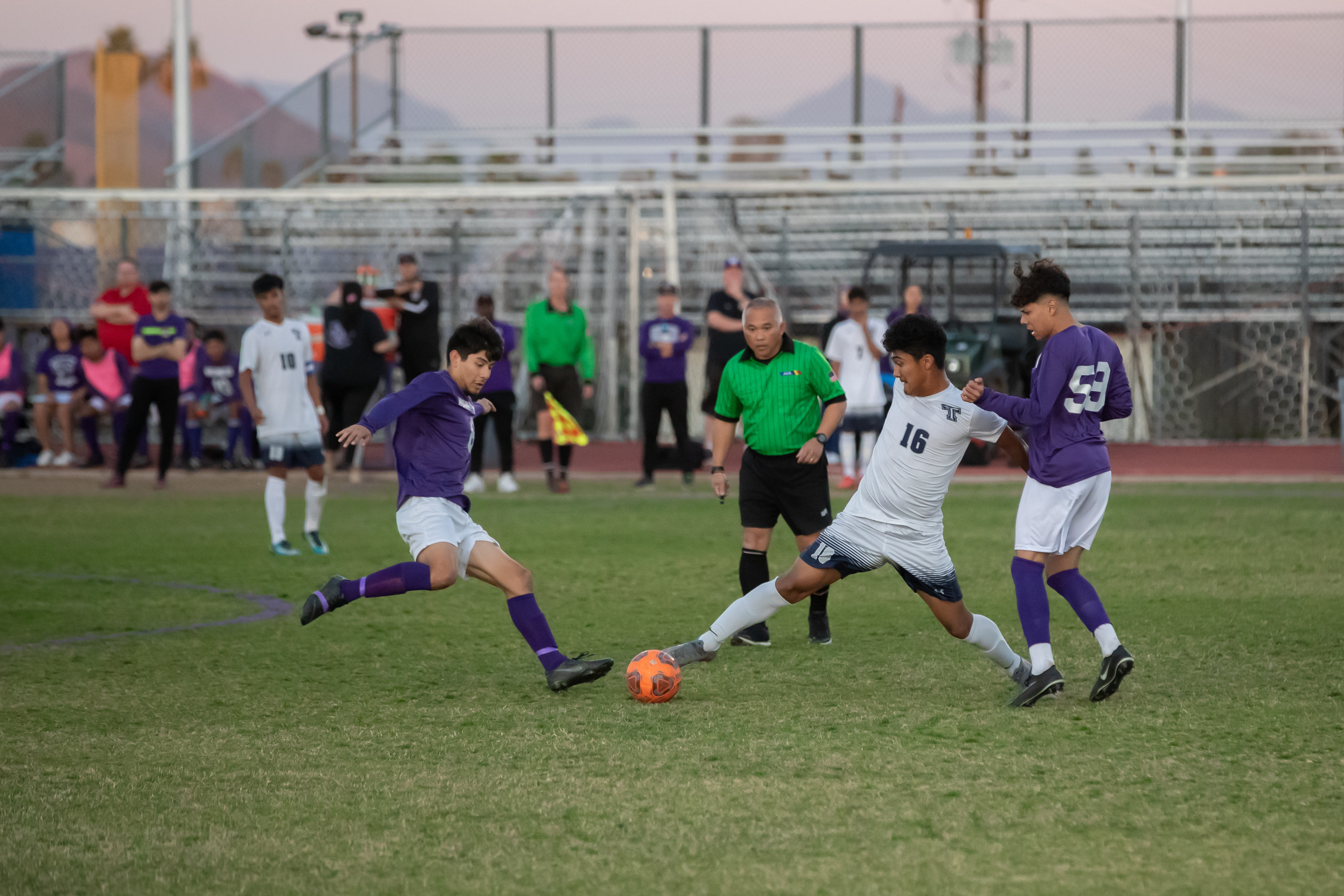 Washington's emotional roller coaster soccer ride continued, reaching a new height after Wednesday's victory.
The boys were elated after helping their program get to the state semifinals for the first time. Last year at around this time, the program hit a low point.
Washington was set to secure the No. 1 seed in the 2018-19 4A state tournament when its season abruptly ended after learning a player violated a rule. Players can't play with non-high school teams during the high school season, and Roberts' players sign a contract every year agreeing not to do so.
But it didn't matter. He and his school self reported the violation last year, resulting in a bunch of forfeits.
Season over.
"I was heartbroken," Roberts said.
But Roberts and his team rebounded with the best season so far in Washington's long history despite more forfeits for a similar violation.
A different player participated in a non-high school game this season but didn't keep Washington out of the postseason this time around.
Washington advanced to Saturday's semifinals after a 2-0 triumph over another program with an upstanding coach, Tempe. Tempe and Washington played a clean match, with no cards and probably one or two fouls.
Tempe pulled off one of this postseason's shockers when it defeated Shadow Mountain, which defeated Tempe 5-2 in the regular season, in the first round.
Against 19-4 Washington, 11-4 Tempe battled a very strong team. Tempe was down to 15 players for different reasons and was playing with three junior varsity players.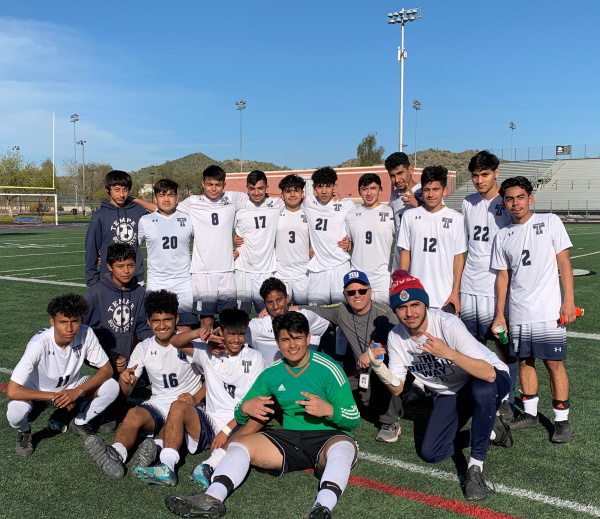 Tempe boys soccer. Photo courtesy of Tempe High.
"Washington's superior size and too much speed and skill, and (Sergio Pacheco) and (Jason Almanza) torturing us, I have to tip my hat to them," said Tempe coach Steven Cihomsky, who won his 200th match this season and will return for his 22nd season at Tempe. "I hope Adam goes on and wins it before they go to 5A. But I can't complain. We had a tremendous season. I couldn't be more proud of our guys. I tell them the only time they are truly defeated is when you quit, and they didn't quit."
Roberts is in his 25th year at Washington, and this season's team is filled with unselfish players.
A number of his players are playing out of position, because they are doing what's best for the team, Roberts said.
"I knew we had a solid squad coming," Roberts said. "It was just a matter of putting the pieces together and finding where the can play."
Roberts' team grabbed control of Wednesday's match after the first 10 minutes elapsed. With Washington in control and peppering Tempe's net with shots, it scored its first goal.
But its year of ups and downs continued when Washington lost one of its very active players, Pacheco. The senior sat out most of the second half with an apparent leg injury and headache.
He returned to action eventually and was on the pitch when Washington scored its second goal.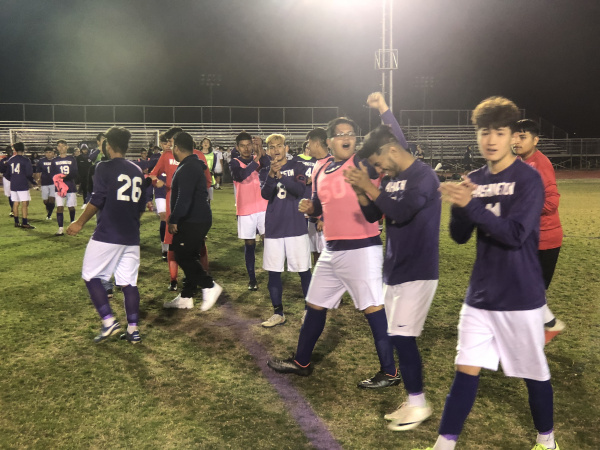 Washington celebrates after Wednesday's victory. Photo by Jose Garcia/azpreps365.com.
---