Hamilton tops Xavier in double OT
February 8, 2020 by Cierra Luna, Arizona State University
---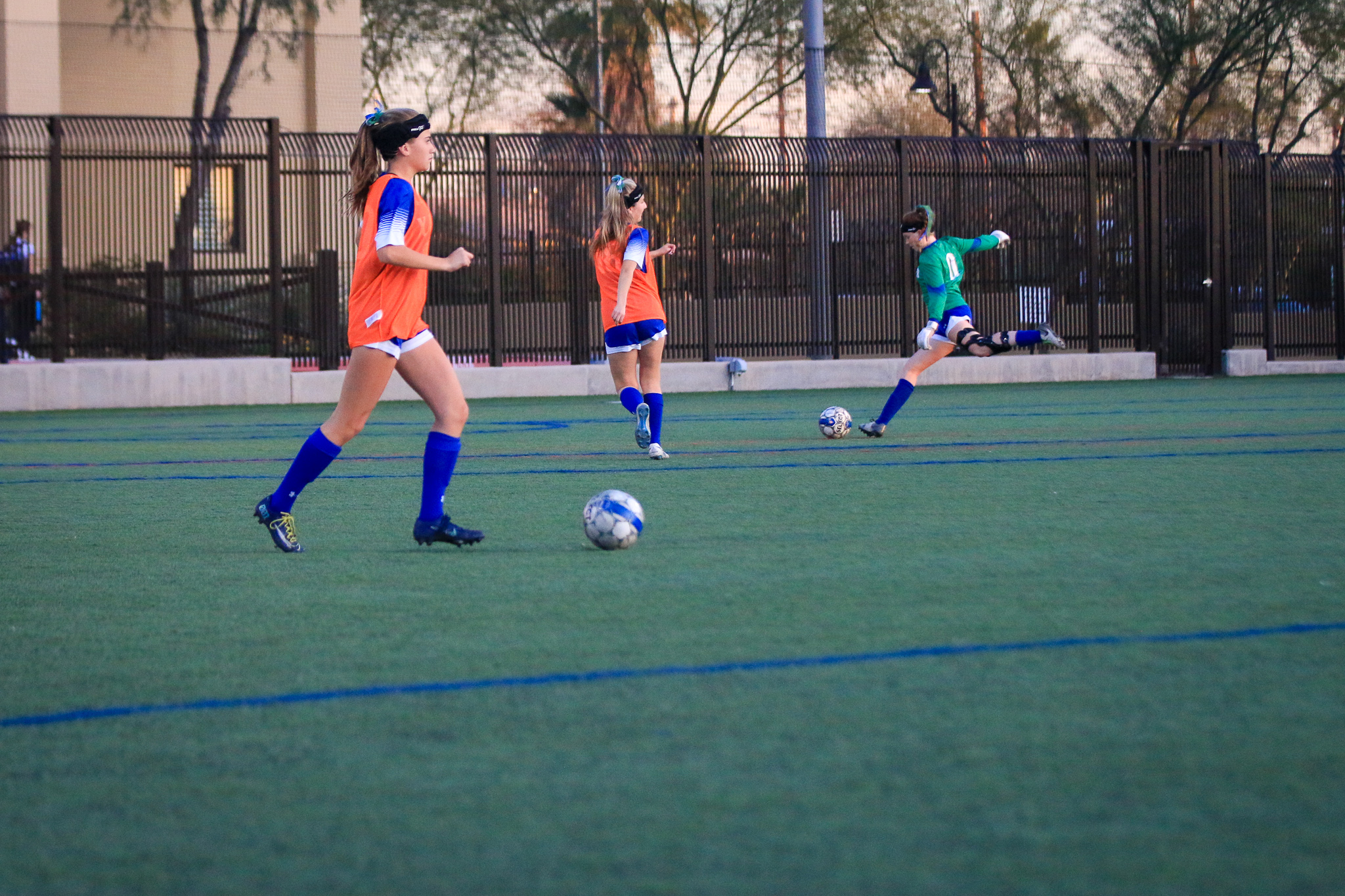 Cierra Luna is an ASU Cronkite School of Journalism Student assigned to cover Xavier College Preparatory for AZPreps365.com
It was a long, hard seek for the Xavier College Prep girls soccer team.
After losing 1-0 in double overtime to Perry on Tuesday, the No. 12 Gators suffered the same outcome on Friday against No.8 Hamilton.
With less than two minutes remaining in overtime play, Paisley Teele scored the winning goal for the Huskies (8-3-1).
It was the regular season finale for both teams.
Xavier coach Barbara Chura praised goalkeeper Jaden Campbell for shutting out Hamilton for nearly 100 minutes, just three days after a similar feat against Perry.
"She [Campbell] has had two back-to-back games just like that," Chura said. "She did great."
Campbell had three saves in overtime before Teele scored.
Gators team captains Megan Onofrei and Elizabeth Warren said their first-half performance was not up to par but after that they came out ready to fight for a win.
"We put our motivation in overdrive, and everyone put their heart and soul on the field," Warren said.
The Gators had two shots hit the crossbar of the goal in overtime play, nearly ending the game.
"We had lots of opportunities. We were pushing. We were on the attack," Onofrei said, "and I think it was one of those games you just have to keep going. You have to keep fighting because, in the end, that's all you can control."
Xavier and Hamilton both played aggressively. One player from each team was injured and sat out for part of it. Hamilton even received two yellow cards in the second half.
"I was on the floor 99% of the time," Warren said, "but once you get pushed down you have to stand right back up because you don't know what could happen. You could get the ball back and score."
Onofrei said that because of the size difference between some of the Hamilton players and the Gators that they had to use both strength and grit to compete.
"Whenever we've played Hamilton, they've always been physical. They're a physical program," Onofrei said. "I know that all of us expected it to be a physical game going in, as you do with all of the competitive teams that we play in our conference."
Warren and Onofrei agreed that they just have to play ruthlessly. They are looking forward to showing that in the state tournament.
"Coach Rios says, play like every game's a final and in state we really embody that because that's how it is," Onofrei said.
The three team captains -- Warren, Onofrei, and Megan Zacher -- have all won state championships with Xavier, but they lost in 2019 in the first round of the tournament.
"We know what it's like to be on a team that wins and a team that loses," Warren said. "We lost last year, but I feel like that will motivate us to do better this year because we know how it feels to lose, and personally I think winning is a lot better."
Xavier (5-6-1) will compete in the "play-in game" for the state tournament on Feb. 13.
---