MLK Classic: A few upsets from Tucson
January 21, 2020 by Andy Morales, AZPreps365
---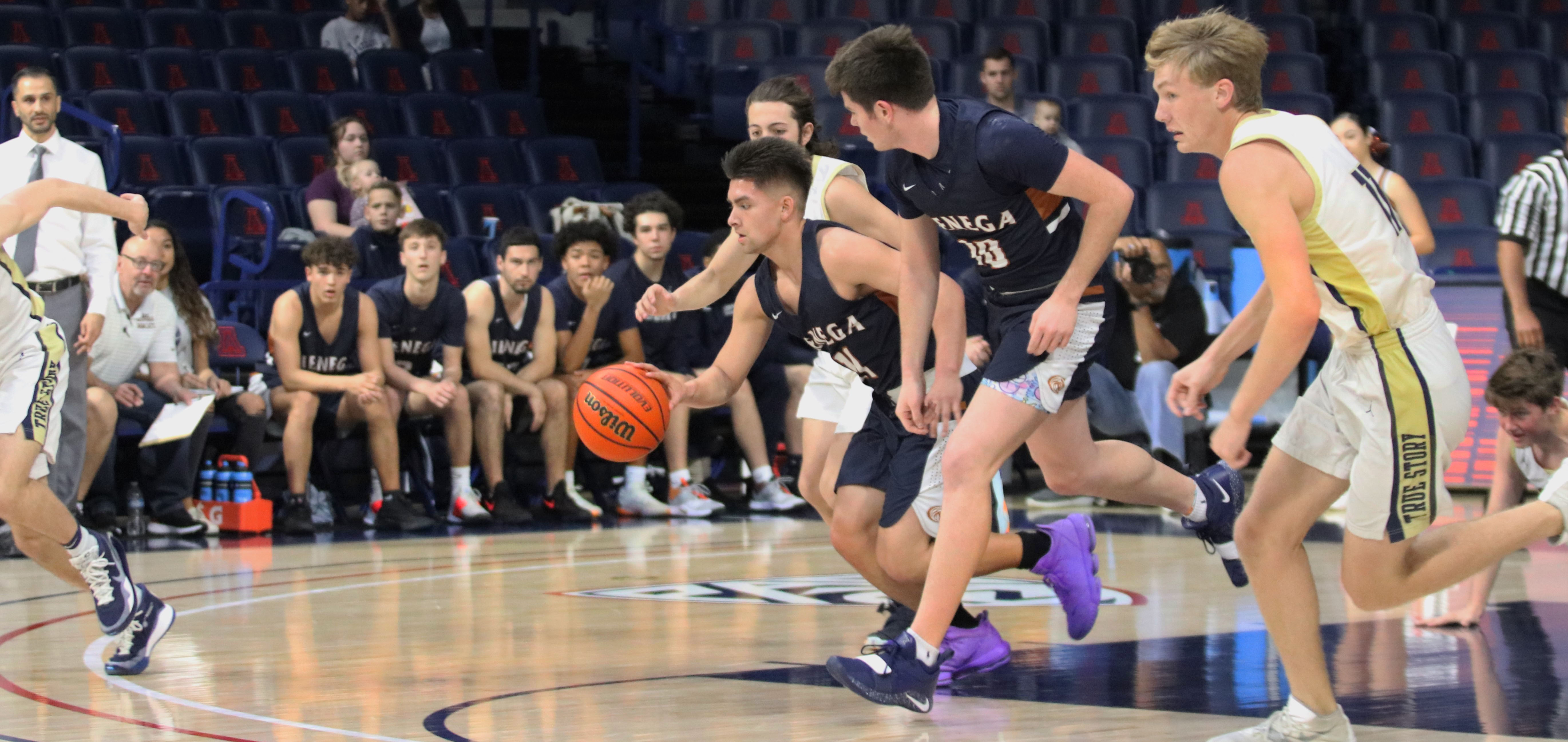 2A BOYS: No. 16 Desert Christian 60, No. 12 St. Augustine 52
St. Augustine came in ranked No. 7 in the 2A Conference but a 60-52 loss to No. 18 Desert Christian shook up the rankings a bit. Now No. 12, St. Augustine (9-2 in power-ranking games) still leads the 2A South Region, but the team has to battle back into the top eight to avoid the play-in tournament. Desert Christian (7-4) improved to No. 16 in the 2A Conference, which is a safer spot for the postseason heading down the stretch.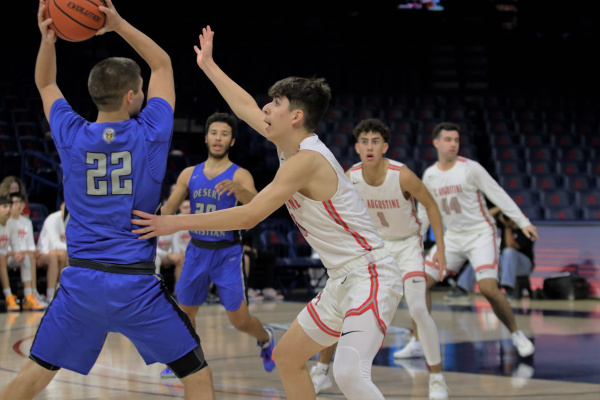 4A GIRLS: 4A Amphitheater 45, 3A Catalina 17
Amphitheater beat Catalina 45-17 in the second game of the day. Amphitheater improved to 6-5 in power-ranking games and Catalina remains winless with an 0-10 record. The Panthers were led by Mat'tanaya Vital (18 points) and Knowledge Smith (13).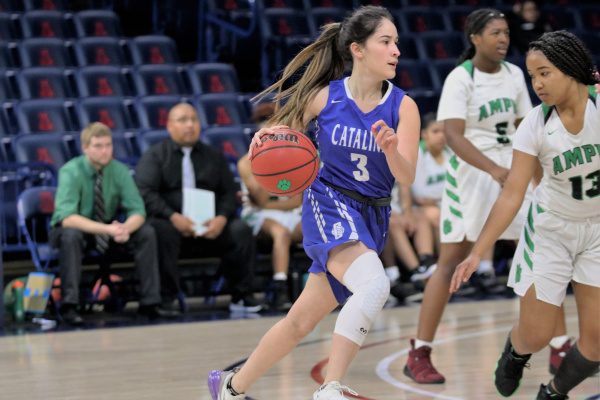 5A BOYS: No. 24 Casteel 75, No. 11 Cienega 68
Casteel came up with an upset by beating Cienega 75-68. The loss dropped Cienega (9-2) from No. 6 to No. 11 but Casteel (4-7) remains on the edge of the layoffs at No. 24. Deven Franks is averaging over 23 points a game for the Colts and he scored 22 against Cienega. The Bobcats are still safe for the playoffs but the team fell out of the top eight.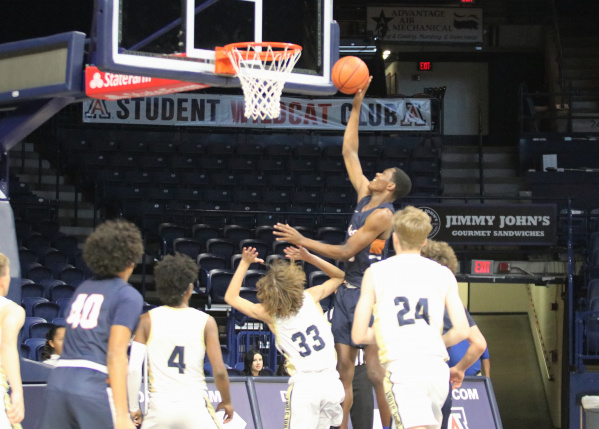 4A GIRLS: No. 16 Palo Verde 60, No. 19 Rio Rico 49
Palo Verde took control of the 4A Gila Region with a 60-49 win over Rio Rico. In addition, Palo Verde (7-4) jumped from No. 22 to No. 16 and Rio Rico (6-4) fell from No. 15 to No. 19.
The Titans are now 3-0 in region play. Kiana Ortiz scored 22 for the Titans and Rio Rico standout Luisayde Chavez led all scorers with 22.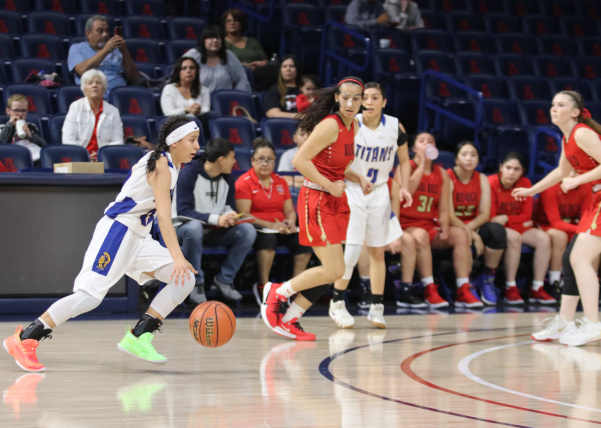 BOYS: 4A No. 3 Salpointe 70, 6A No. 22 Tucson 60
Salpointe improved to 10-0 in ranking games thanks to a 70-60 win over Tucson. The Lancers remained No. 3 in the 4A Conference while Tucson (6-5) fell to No. 22 in the 6A Conference. The Badgers need to win a few more games to solidify a playoff spot and the team improved from a 73-35 loss to Salpointe earlier in the year.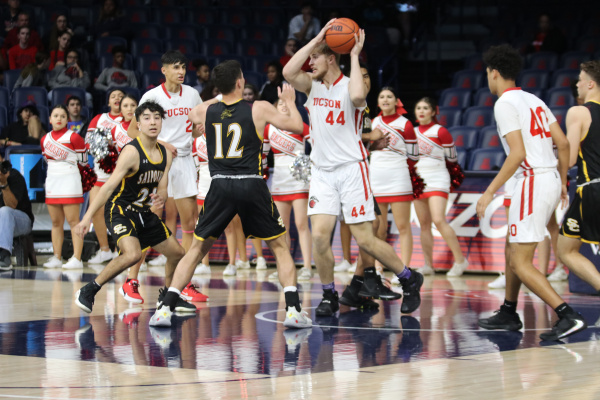 GIRLS: 3A No. 1 Sabino 51, 4A No. 3 Sahuaro 41
Sabino (10-0) jumped to No. 1 in the 3A Conference thanks to a 51-41 win over 4A power Sahuaro. Sahuaro (10-1) dropped one spot to No. 3 after the loss. Both teams are primed for playoff runs. Kiya Dorroh scored 20 points to lead Sabino and Alyssa Brown had 17 for Sahuaro. The Cougars went 10-22 at the line.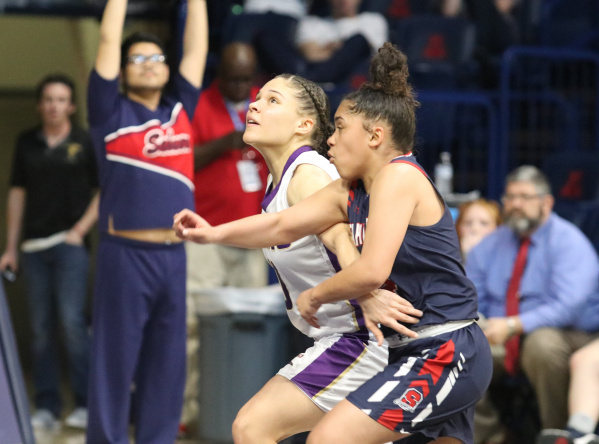 5A BOYS: No. 20 Nogales 51, No. 17 Cholla 47
Cholla (6-5) tumbled to No. 17 in the 5A Conference after a 51-47 loss to Nogales (6-4). This was not a region game but region finish has no bearing on the playoffs in the 5A and 6A Conferences. Cholla missed three 3-point attempts in the final moments of the game.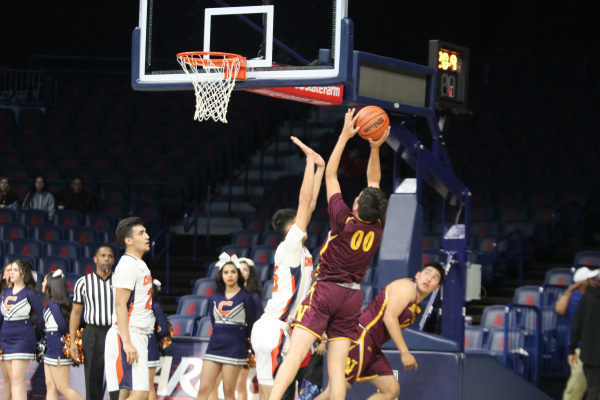 MORE PHOTOS AT MAXPREPS IN A FEW DAYS
---