Girls Hoops: Tucson High continues win streak in region play
January 18, 2020 by Andy Morales, AZPreps365
---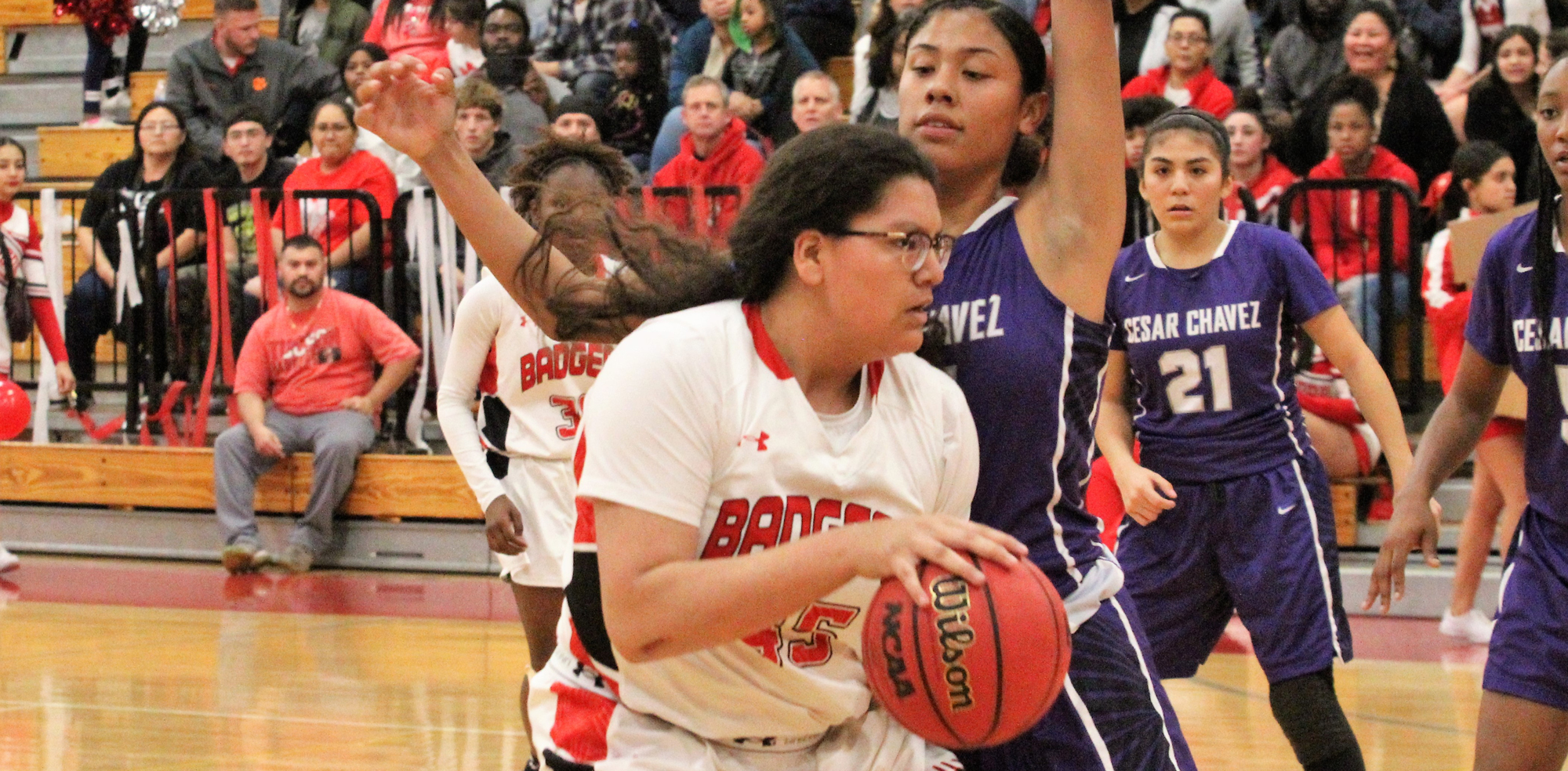 Tucson High beat Cesar Chavez 54-47 Friday night to take control of the 6A Metro Region with about three weeks left in the regular season. The victory is part of an incredible run in region play for the Badgers with only one loss dating back to January of 2014. A 47-1 record in that time produced five straight region titles but the wins have not translated to playoff success.
Back-to-back quarterfinal finishes in 2017 and 2018 were aided by a low seed and Tucson (10-10) entered Friday night ranked No. 12 with enough time left to move into the top eight to avoid the conference play-in tournament. Cesar Chavez (11-8) came to Tucson ranked No. 24 which means the Champions will enter the meat of region play on the edge of the playoffs with only the top 24 getting an invite.
The Champions qualified for the play-in tournament in 2017 after finishing the 2016 campaign ranked No. 50 but the program ended 2017 and 2018 ranked No. 26, two spots out of the running.
The two teams battled back and forth until Chavez took a 26-21 lead with 2:25 left in the first half but the Badgers scored six straight points to take a 27-26 lead and a 3-pointer from Ahidali Dehuelbes put Tucson up 36-31 with 3:50 left in the third. The 15-5 run by Tucson held firm the rest of the way thanks to the play from freshman forward Gabriella Sanchez.
Sanchez scored all nine of her points in the fourth quarter to keep the Champions from mounting a comeback despite seven points down the stretch from freshman Trinity Markham. Markham finished with 11, Emily Olague had 13 and Keyara Johnson added nine. Dehuelbes led all scorers with 18 points and Amani Green added 11 to help pace the Badgers.
By rule, the region champions in the 5A and 6A Conferences do not qualify for an automatic playoff berth. Teams ranked 9-24 qualify for the play-in tournament and the top eight move directly to the state playoffs. Seeding is based on ranking.
Pinnacle (12-2) is the top-ranked 6A team, Valley Vista (13-3) is No. 2 and Hamilton (13-5) is No. 3.
---