Central badminton thrives
December 6, 2019 by Burke Harman, Arizona State University
---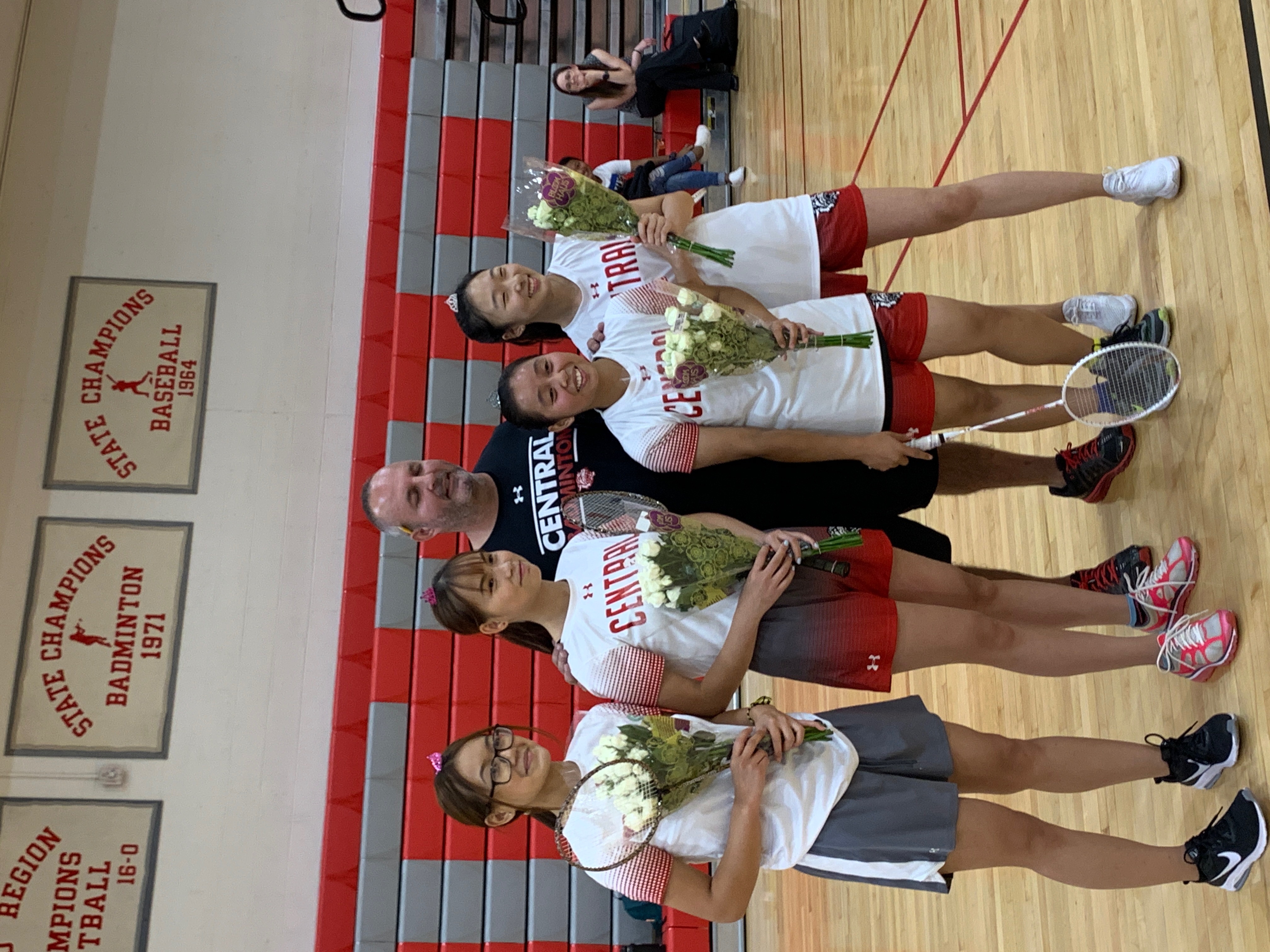 Manny Valente had never coached badminton before. In fact, he really did not know much about it all before seeing the team practice while he was a P.E. teacher and basketball coach. But once he saw the potential for talent, he knew he had to jump on it.
So, Valente did just that and ended up going to the athletic director and getting the job in 2013.
"The goal was to build something the school could have a winner female wise," Valente said. "At the end of the day, if a coach goes all in and really tries to rebrand and rebuild the culture, kids will buy it if you show them a good product."
Valente has done just that, building from the ground up, starting out with a trio of sisters.
"I found girls in weight training classes, I found girls walking on campus during lunch, and I would ask them to come out and play badminton," said Valente.
That in itself, the diversity of the team skyrocketing, Central's players are from all over, accounting for countries like Korea, Japan, Vietnam, and Nepal.
Valente was able to find talent in these students, who for some may have even been familiar with badminton from their home country.
"I was able to get a wave of kids," Valente said. "You grab one or two and now you have seven walk through your door."
From that point, the confidence grew. Central completed an undefeated regular season for the second year in a row and was able to finally win a state playoff game, something Valente was extremely proud, of as well as four consecutive regional championships.
"Just working hard together and building the bond as a team," said junior Kaitlyn Stevens.
"I give them some tough love, but I remind them that the world's against us, give them that Rudy-type story, we're always going to be an underdog," said Valente. "What I do at least three times a week, I make them listen to 3-5-minute clips on YouTube with determination and hustle."
"We do some sort of mind training before the game, we have a confidence were going to win," said senior Janette Lim.
That directly correlates with what Valente said about the continued determination and preparation he instills in his team.
Valente said other coaches have praised and applauded how much growth his team has made over the last five years.
"We can … Why not us," said Valente about his motto throughout his tenure at Central.
With that continued attitude, his team finished off its undefeated regular season to make the state playoffs and win a match, something Valente will cherish for a long time.
---