Horizon Honors falls 3-0 to No. 1 in 3A Odyssey Institute
October 8, 2019 by Brandon Bonaparte, Arizona State University
---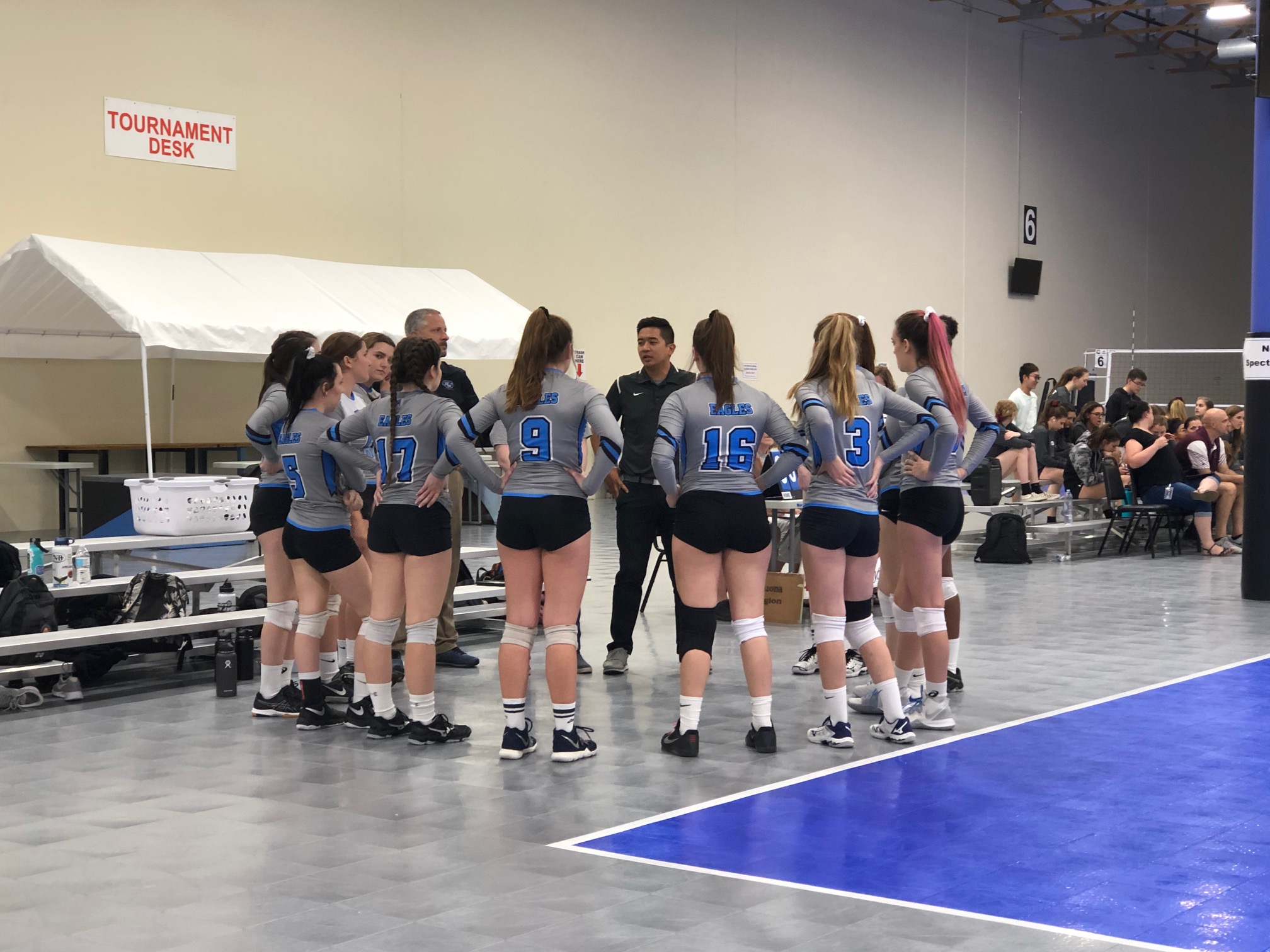 Brandon Bonaparte is an ASU Cronkite School of Journalism student assigned to cover Horizon Honors for AzPreps365.com
After a rocky first half of the season, Horizon Honors faced its toughest opponent yet – the No. 1 ranked team in 3A, Odyssey Institute.
"They're not going to make mistakes," said coach Kris Maglunog.
Maglunog was right. The Minotaurs (9-0) defeated the Eagles (3-6) in three decisive sets.
While a loss for Horizon Honors on the scoresheet, the match showcased both improvements and reoccurring struggles.
Senior outside hitter Jordan Cook pointed out the lack of consistency for the Eagles.
"Our energy levels go up and down," she said. "We need to consistently have energy to maintain our playing level."
Cook wasn't the only Eagle to notice the discrepancy.
"We go on momentum [runs]," said senior outside/opposite Paige Anawalt. "Once our energy built back up, we had a really good comeback."
Maglunog believes his team is fully equipped to play with the best.
"It's going to come down to the intangibles. Skill-wise we are all there," he said. "We have the skills to beat teams like that."
For Maglunog, the Eagles are capable of showing promise, but now the goal is to sustain it.
"We saw some moments of greatness from our team," he said. "We have to make every point matter whether it's the first point or the last point."
As Horizon Honors faces crucial regional play down the stretch, fixing the mental psyche is a top priority.
As many would expect in a struggling team, simply believing is where the problem begins.
"We just need to gain more confidence," said Cook. "We showed what we can do in this game and how we can fight against really good teams. [In previous matches] We played like we didn't want to be on the court at all."
The first set proved to be forgettable, with Horizon Honors losing 25-12. But after falling down 10-0 in the second, an uncharacteristically angry Maglunog ripped into his team.
"I called timeout and I told them, 'Hey, this is unacceptable. We are a varsity-level team...just go for it and stop feeling bad for yourself,'" he said.
After the timeout, the Eagles roared back, almost evening the score at 21-19. However, Odyssey Institute prevailed, taking the set 25-20.
In the third, Horizon Honors held a two point lead late in the set. The pedigree of the Minotaurs once again proved to be vital, as they ended on an 11-2 run and claimed the last set 25-18.
The Eagles will be back in action on Monday against Veritas Prep looking to move forward.
"Something just isn't clicking right, but I think today was a step in the right direction," Anawalt said.
---