With new offensive system in place, Coronado looks to improve
October 8, 2019 by Preston Markland, Arizona State University
---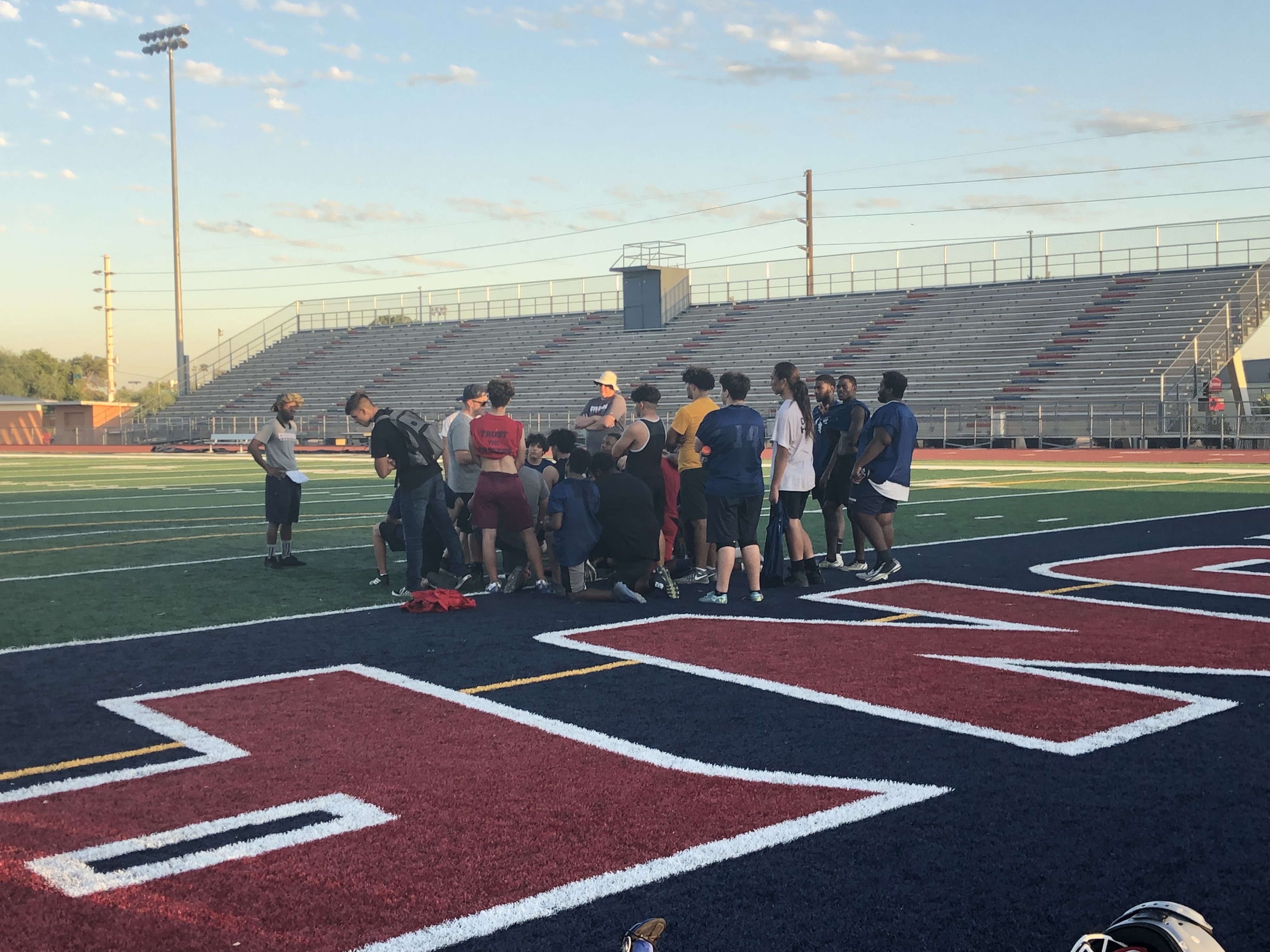 Preston Markland is an ASU Cronkite School of Journalism student assigned to cover Coronado for AZPreps365
After mustering a combined 14 points in its first three games, Coronado has put up 42 points in the last three.
Meet Josh Denhalter.
The team has gotten more comfortable with a new offensive playbook brought in by the new offensive coordinator.
Denhalter was brought in at the start of the year by coach Curt LeBlanc.
LeBlanc had called the offensive plays for his whole coaching career but decided to turn the reigns over to Denhalter after having two consecutive losing seasons for the first time in his career.
With the addition of a new offense, Coronado has gone through its growing pains in adapting to the new scheme.
"Most of the players, I'll talk to them and text them and say, 'Hey do you need help with the plays?' I'll make sure they know what they're doing," said senior captain Mikel James. "I'll have a whiteboard and write down the plays and if [my teammates] don't understand it, we'll work on it together."
Within the past few weeks, however, the Dons (0-6) look to be turning a corner in their offensive execution.
The team has marched down the field with relative ease but the offense has stalled in the red zone.
"We have athletes…[but] we have a lack of football experience," said Denhalter. "Some of these guys, it's their first or second year playing. Where you see that is in the red zone. When you get to the red zone, the entire defense tightens up and it comes down to who can out-execute who."
Coronado has been blitzed by opposing defenses and faced stacked boxes, making the team one-dimensional.
"As an offensive coordinator, if you put eight in the box, I can't run the ball on that. I have to throw the ball," said Denhalter. "If they want to match up with our athletes [at receiver], we can win some of those battles."
To counteract the aggressive tactics of opponents, the Coronado coaching staff has emphasized the athleticism of their players in their play-calling.
"A short pass can go a long way," said LeBlanc. "[One of our receivers] had like 200 yards receiving but there was only one pass that was past 12 yards. We're making those plays and then getting into space because of that blitz concept."
Coronado quarterback Juan Booth is starting to feel more comfortable in the system. He has averaged more than 250 yards passing over the last couple of weeks, according to Denhalter.
The Dons will also receive some help in the form of senior transfer receiver Wyatt Hayes, who can now play after sitting out for five games due to the transfer rule.
"[The players] are responding," said LeBlanc. "It's just a matter of time."
---